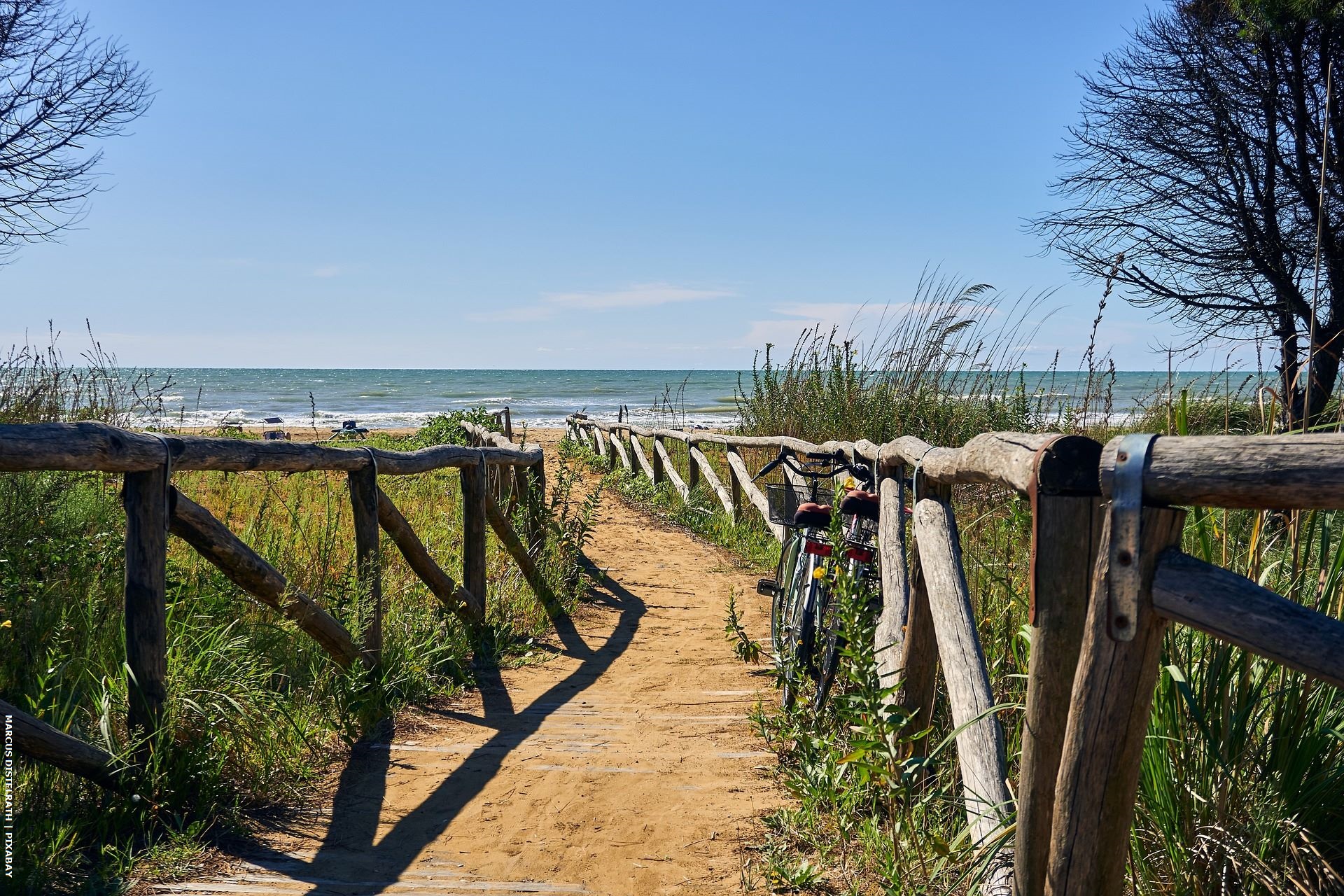 In the last few days, the Algarve's roads were taken over by international cyclists taking part in the Volta ao Algarve, the region's leading cycling competition. From Wednesday to Sunday, athletes covered the length and breadth of the region for the coveted title.
But it's not only world-class athletes who are making the most of the Algarve on two wheels. In fact, this time of year is the perfect time to hop on the saddle and discover parts of the region you might not even know about.
Although bicycles are more associated with Northern European folk, who opt for this eco-friendly mode of transportation to get around, Portugal is a haven for leisure and competitive cycling.
In fact, the country is now the largest manufacturer of bicycles in Europe, with 46 companies bringing in €800 million in 2022. Most of what's produced is exported, and overseas sales are expected to reach a new historic record.
You don't need to be a cycling pro by any means, as many cities in the Algarve have been investing in electric bikes to reduce traffic and emissions. But there's nothing quite like taking yourself off through the Portuguese countryside and picturesque villages.
For nature lovers, the major cycle routes (which can also be done by foot) are Rota Vicentina, Via Algarviana, Ecovia do Litoral and Grande Rota do Guadiana, which will take you along coastlines, river banks, traditional villages and natural parks.
Or discover different cities and towns and keep fit in the process – the Eastern Algarve is particularly suited to longer rides on flat terrain. For the more adventurous who prefer biking off the beaten track, the dirt roads in the Monchique provide plenty of challenges.
It's just one of many reasons why expats choose to make Portugal their home, even if just for part of the year. Want to know more? The Algarve Home Sales team is here to help.