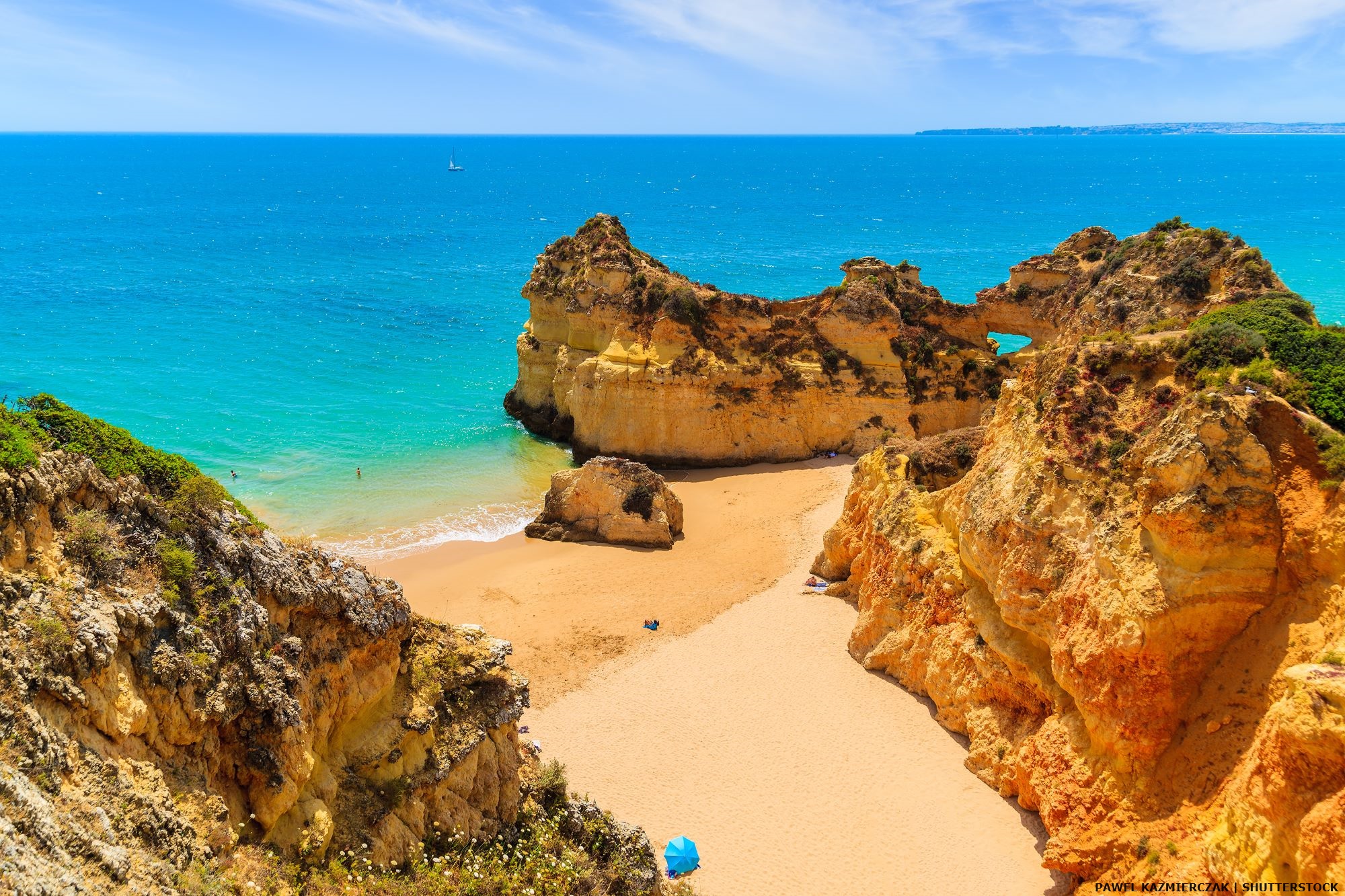 Five years in a row, and for the 10th time, the Algarve has picked up the title of Europe's Leading Beach Destination. It was just one of 17 awards that Portugal earned at this year's World Travel Awards.
"It is an honour to receive this distinction for the 10th time," said André Gomes, president of the Algarve Tourism Region (RTA) and Association (ATA). "We remain committed to showcasing the natural beauty of the Algarve to travellers."
He continued: "As such, this award recognises the work of all the tourism professionals in the region who, through their dedication and professionalism, contribute daily to making this the best beach destination in Europe."
The Algarve came ahead of other beautiful beach destinations, such as Cannes (France), Corfu and Costa Navarino (Greece), Majorca and Marbella (Spain) and Sardinia (Italy).
"The beauty and diversity of the scenery that the region's beaches offer along 200 kilometres of coastline – from extensive cliffs to hidden coves – combined with the sun and mild temperatures throughout the year, continue to delight sea lovers," said the ATA.
"Whether it's sunbathing, strolling on the beach, surfing or diving, or sailing along the coast, the Algarve offers water-based proposals and activities for all tastes."
Portugal also picked up the title of Europe's Leading Destination 2023. Among the 17 awards given by the World Travel Awards, Lisbon was named Europe's Leading City Destination and Madeira won Europe's Leading Island Destination.
Looking to spend more time in the Algarve or move over full time? Speak to the Algarve Home Sales team to find the perfect solution for you to enjoy one of the world's most sought-after destinations.