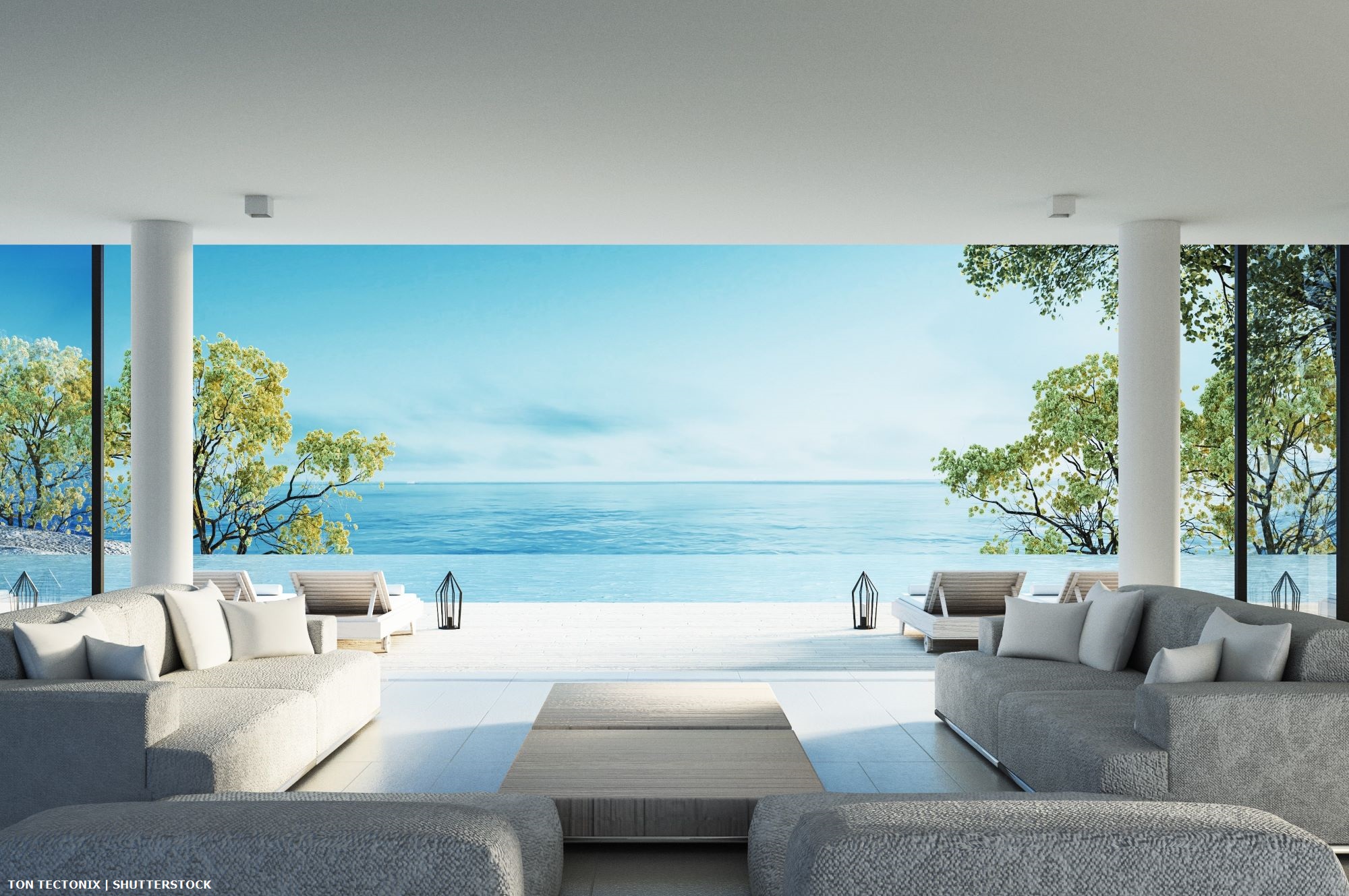 It's been a tough few years for those looking for the perfect home within their budget, as prices keep rising and demand remains strong, and tougher still for families facing the recent rises in mortgage rates.
But there's one segment where there are still plenty of opportunities: the luxury property market has proven its resilience time and again, and if you're in the market for a premium home, then you're sure to find one in Lisbon, Porto or the Algarve.
These regions are home to 8 out of 10 properties that cost more than €1 million. That's 79% of all homes in Portugal on the market for over €1 million, according to property site idealista.
There are more than 11,500 properties nationwide with this price tag, and more than 1,500 on the market for over €3 million. But as the data shows, they're not distributed homogeneously across mainland Portugal and the islands.
Lisbon is the district with the highest number of luxury homes above this value, representing 41% of the total. The Faro district of the Algarve follows, with 27.1% of the total, Porto (10.9%), Setúbal (6.8%) and Madeira island (3.7%).
With less than 1% of luxury homes on offer compared to the total number of homes for sale in the country are Aveiro (0.7%), Portalegre (0.5%), Coimbra (0. .4%), Viseu (0.3%), São Miguel Island (0.3%), Vila Real (0.3%), Castelo Branco (0.3%), Guarda (0.1%), Bragança (0.1%) and Terceira Island (0.1%).
Whether you're looking for an exclusive premium property or a home within a specific budget, contact Algarve Home Sales and we'll help you with the whole buying process, from start to finish.