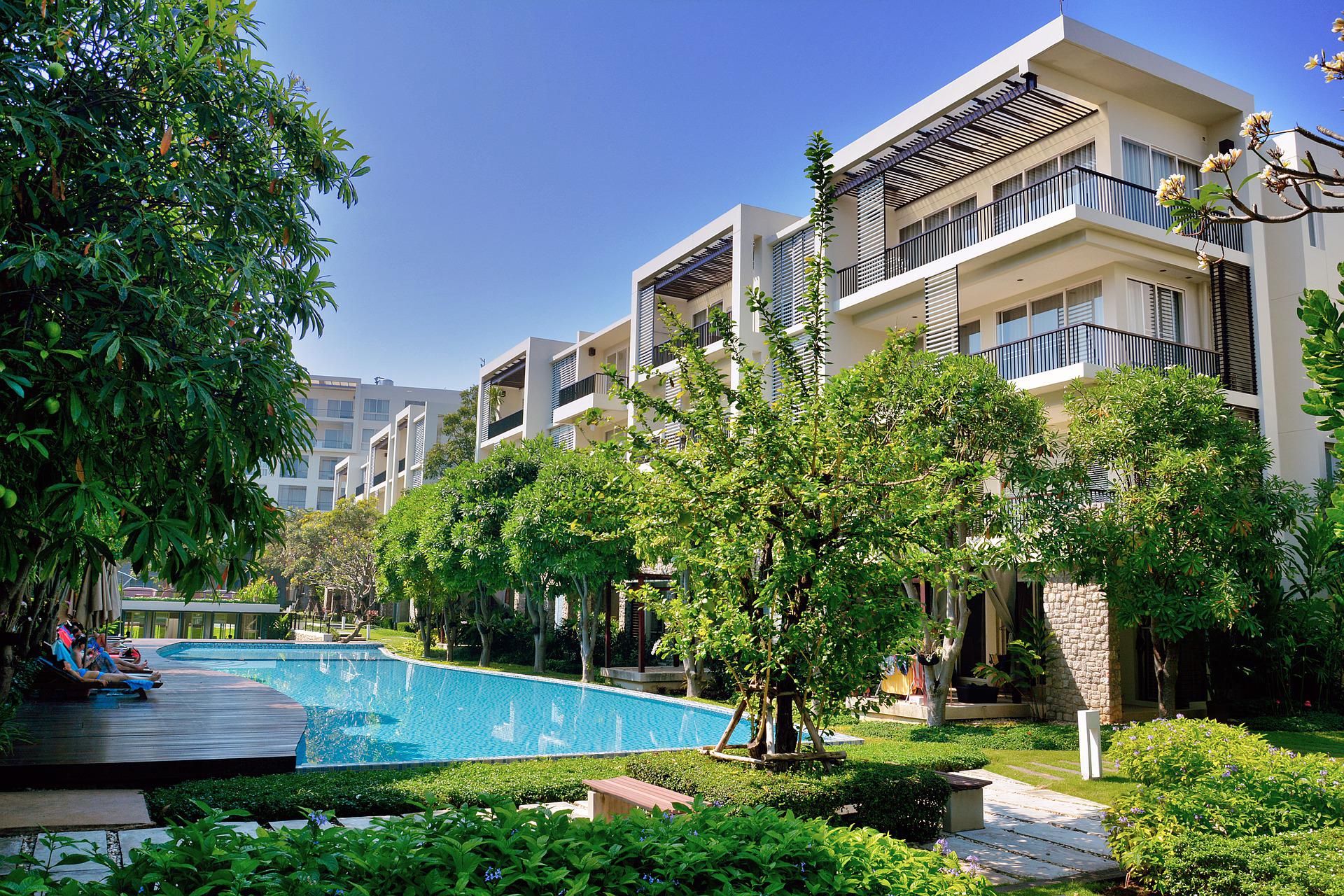 Large villas are incredibly sought after by homebuyers looking to live in the Algarve, but depending on your needs, budget and lifestyle, an apartment could be a better choice. However, the latest figures show that amenities such as a shared pool come at a premium.
The advantages of investing in an apartment over a villa are several: they are generally more affordable, especially in more central areas, require less maintenance, have fewer running costs and are an ideal lock-up-and-leave option.
But although they do offer the best of both worlds for owners who don't want the added responsibility of a stand-alone villa while still enjoying all the amenities, buying an apartment with a pool in Portugal is 63.4% more expensive than one without.
The good news is that the price difference is less significant in the Algarve. In the district of Faro, the price for a smaller property with a swimming pool is just 23.8% more than one without, compared to the national average.
They're also more widely available, according to the figures published recently by idealista, which reveal that less than 10% of apartments in Portugal advertise having a swimming pool.
But even with this higher price, buying an apartment with a pool ensures a larger return on investment, fetching higher holiday rental revenue or adding value to your property in the future. It's also a lifestyle option that goes hand in hand with living in the Algarve.
Local estate agents are well placed to find the best properties for your needs. Algarve Home Sales offers several spacious apartments with swimming pools, manicured gardens and other on-site facilities.
Why not browse our portfolio to find your perfect property? The team is here if you have any questions, just get in touch to speak with our knowledgeable team.