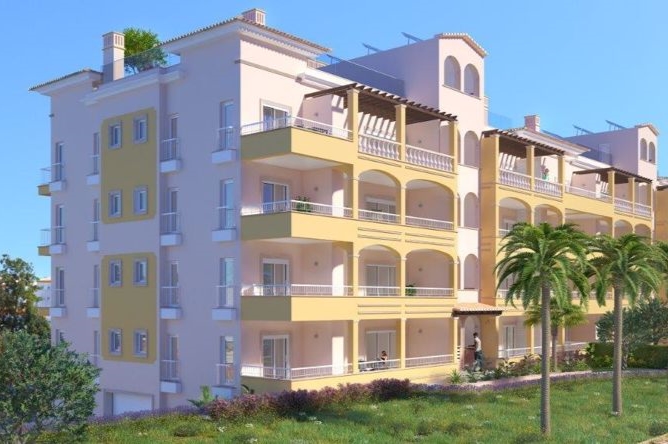 Investing in property is always a good idea, especially in the sunny Algarve, but your choice should take into account your needs, expectations, lifestyle and, of course, budget. So is a villa or an apartment the better choice? We lay out the pros and cons.
Buying a villa
For many people, living in the Algarve brings to mind images of large white villas with a private garden and pool. And in fact, there is an array of beautiful villas across the region to choose from.
The main advantages of a villa are the space, tranquillity and privacy that come with it, especially those located in more rural areas. You could enjoy a morning swim or read a book in the garden, perhaps, in the complete privacy of your own home.
However, depending on the size of the home, energy bills tend to be much higher than in smaller properties. Pools and gardens also require maintenance, whether you do it yourself or pay someone to do it.
These overheads should be taken into account, in addition to the higher initial investment.
Consider how much time you'll spend at your villa: will it be a permanent home or a holiday home where you'll spend a few months a year? In the case of the latter, one option is to rent out your villa whenever it's not in use, through a reliable property rental and management service.
Buying an apartment
While an apartment may not be the first choice when considering buying a property in the Algarve, there are homes of various sizes and locations across the region, many of which enjoy access to shared pools and gardens, along with sea views.
The main advantage of choosing an apartment over a villa is that it's generally more affordable. Apartments are also lower maintenance, with fewer energy costs than an independent property.
If alfresco living is what you're looking for, you may find that an apartment lacks outdoor space. Many complexes, however, include access to a communal pool and gardens. While this may mean less privacy, it also means fewer maintenance costs as these are shared with other residents.
An apartment that you can lock up and leave could be the perfect investment for those planning to spend a few months a year in the Algarve, for example, with the peace of mind that everything will be okay when you return. It's also an ideal investment for those looking for rental income year-round.
Still have questions? Get in touch with the Algarve Home Sales team. We're here to help.