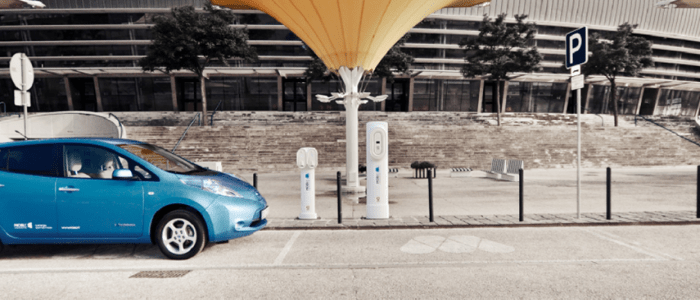 Portugal looks set to become a cornerstone in shaping how societies might move around in urban centres in the future after it was announced a forward-looking Mobility Summit will take place in the Portuguese capital next year, bringing together leading national and international authorities on the matter.
Hot on the heels of the techie Web Summit, Lisbon will next year be hosting the Mobi Summit, bringing the world's leading experts to Portugal to discuss transport trends and debate the future of mobility.
The Mobi Summit will be staged in two parts; a Warm Up event in January, and the main summit in Belém in September, on dates yet to be announced.
It aims to showcase the main trends in sustainable and ecological transport, and explore solutions such as car-sharing, renewable energies, and electric vehicles.
Organised by the Global Media Group and national electricity company EDP, in partnership with car manufacturers Volkswagen and toll managers Via Verde, the event aims to become "an essential part of the framework for mobility", where "new trends will be debated and promoted", said Victor Ribeiro, CEO of Global Media Group, during the unveiling of the summit earlier this week.
Another purpose is to "foresee trends" and "contribute towards enabling society at large to gear up for the challenges of mobility in the future", he added.
The Mobi Summit, as reports newspaper Diário de Notícias (DN), will be based on four key pillars: Cities, Networks, Technology and Business, and Citizens.
José Carlos Lourenço, COO of Global Media Group, explained: "We want to bring people, and families, to try out new forms of transportation."
This will be possible during the Warm Up event, which takes place at the Central Tagus power station on Lisbon's main Brasília Avenue, from 26-28 January 2018, where futuristic vehicles and innovative transport solutions will be on show for visitors to experience.
The main event takes place later next year over four dates in September; a bigger and internationally-ambitious occasion uniting national and international experts, companies, start-ups in the areas of mobility and energy, academics and other key players in the field.
While autonomous electric vehicles are being touted as the transport of the future, bringing the flying cars and levitating trains of sci-fi movies a step closer to reality, it seems society is already inching towards electrified transportation.
Speaking at the Summit's unveiling, António Coutinho, administrator of EDP Comercial, said: "It is estimated that by 2025, 10 percent of car sales will be electric cars, a figure that increases to 40 percent by 2040."
"We are going to see a change in the concept of mobility in the coming years. We will have a bigger population, a more urban population, and climate change. The future lies in the electrification of transportation", he summarised, adding that in coming years "the price of an electric car will be almost the same as a petrol or diesel car."
However, as Ricardo Tomaz, head of the SIVA vehicle import group's marketing and communications branch stressed, while Lisbon may well be an "electro-friendly" city, there are still obstacles to be overcome.
"Volkswagen has sold 55 electric cars this year. Of those, three were for individuals and 52 for companies. The biggest obstacle is that companies do not buy electric cars because they have difficulties in charging them in the buildings where they are located. Often they have to discuss the issue of charging with the condominium, which is absurd."
As well as being 'electro-friendly', Lisbon could also eliminate 90 percent of its traffic, according to a study on the city's mobility, carried out by the PTV Planning Transport company, which will be presented at the Warm Up.
Paulo Humanes, PTV's director of strategic development, explained that "Lisbon is a city with great potential for a new culture of mobility", and that the study proves that.
Yet despite a promising new world ahead, it seems at present, there is still plenty of room for improvement at grassroots level, after Lisbon's public transports were rated the worst in the country and for the fifth consecutive year.
A joint study by The Portuguese Quality Institute, the Portuguese Association for Quality and Lisbon's Nova University, found that just 12 percent of commuters said they were happy with Lisbon's public transport, which attained the lowest rating nationwide.
by Carrie-Marie Bratley, in News · 14-12-2017 12:39:00