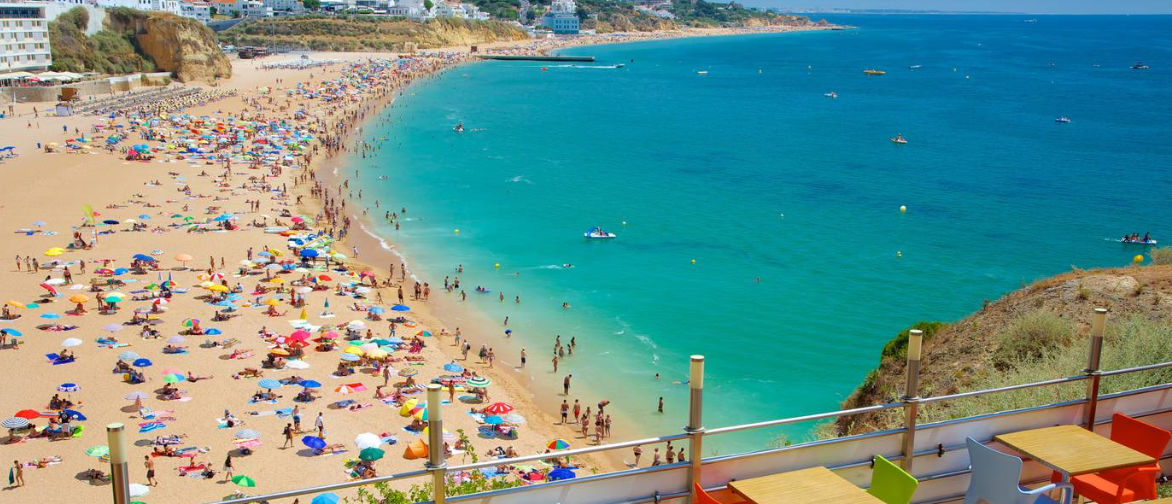 The Algarve has enjoyed a record breaking year for tourism with more overnight stays, income and visitors in the region during 2017 than ever before.
With the Algarve becoming increasingly popular as a sunshine destination throughout the year, it had been predicted that 2017 would be a bumper year for the tourism industry and the latest figures from the Portuguese National Statistics Institute (INE) confirm the predictions.
The figures from the INE found that during 2017 there were a total of 19 million overnight stays, a figure which is up by 5.3% when compared to 2016. The overnight stays were enjoyed by more than 4.1 million visitors who spent 1,028 million euros while in the Algarve, representing an increase in revenue of more than 13%.
While foreign visitors to the Algarve made up the majority of overnight stays (15 million), the domestic market was also key in helping to boost the fortunes of the region. Portuguese tourists in the country were up by 4 million overnight stays, accounting for 142 thousand stays in total.
Tourism across Portugal was up during 2017, however the Algarve remains key to the national market and accounts for 20% of the entire sector, demonstrating the ongoing importance of the Algarve as one of the primary tourism destinations in the country.
Across the board there were positive results for tourism related businesses in the Algarve, highlighting the success of the region for helping to generate income. Faro International Airport, the gateway to the Algarve for many visitors, registered an increase in passenger numbers to some 8.7 million, compared to 7.6 million the previous year.
Golf courses also experienced a bumper year during 2017 with record highs being registered. Over 70% of the total number of golf rounds in Portugal were played in the Algarve showing a 5% increase and there were more than 1.3 million rounds played over the 12 months. October was the best month for golf with a massive 170,000 rounds being played in the single month.
The head of the Algarve Tourism Board praised the results for 2017 and highlighted the "sustained growth" of the sector outside of the traditional high season of the summer months.