The yield on the benchmark Portuguese 10-year bond breached the 4% barrier for the first time since February 2016 on Thursday, amid speculation that the European Central Bank might before too long backtrack on its current policy of keeping lending rates low.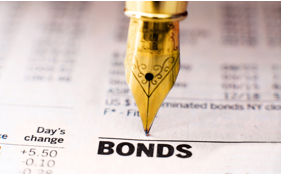 At around 12.30pm, the yield on bonds traded in the secondary market was 4.014%, up around 0.1 of a percentage point from the same time on Wednesday. 
Bond markets across Europe are under pressure after the recent news that euro-zone consumer inflation had jumped to a three-year high, prompting expectations that the European Central Bank may raise interest rates in the coming months. The preliminary figure for December inflation is 1.1%, up from 0.6% in November. 
Portuguese bond yields last year reached record lows, just four years after the country was forced to seek a euro-zone bailout because of its high level of indebtedness. Portugal public debt has continued to rise, but its financing costs have fallen sharply thanks to lower yields.
Article by TPN/Lusa News