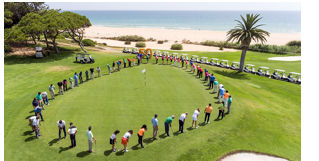 Golf in the Algarve celebrated its 50th anniversary last year and has been rewarded with a record numbers of golfers visiting these shores.
The Algarve, which opened the first of its 43 courses in 1966, racked up a staggering figure of almost 1.3 million rounds throughout the calendar year - a huge increase of more than 10 per cent on its previous record in 2015, figures out this week showed.
The 2016 golf visitor numbers, revealed in a statement on behalf of the Algarve Tourism Association (ATA), included a significant surge last February and April, as both months recorded an increase of around 20 per cent on the previous year's figures. But the upward trend continued throughout the year with November seeing an increase of 15 per cent.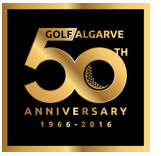 Maria Manuel Delgado e Silva, ATA golf product manager, said: "To see such a record number of golf visitors enjoy the Algarve experience in 2016 was a source of enormous pride to everyone associated with our golf tourism industry.
"Our guests can be assured of receiving top-quality courses with our renowned friendly and knowledgeable service. However, we will not rest on our laurels and we will continue to strive towards providing the very best in hospitality, accommodation and golf experience throughout 2017 and beyond."
Article published by The Portugal News (www.theportugalnews.com)