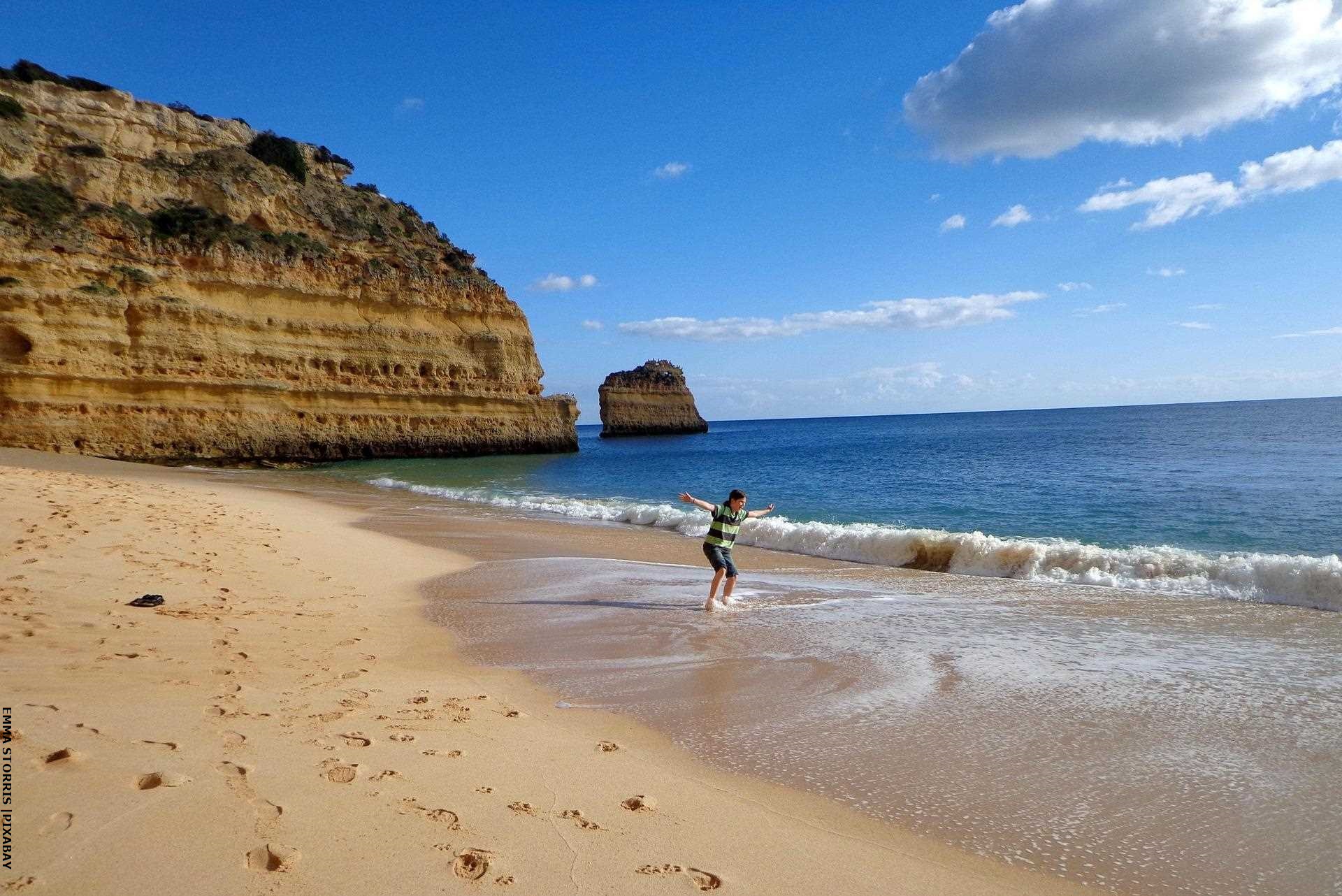 One is a small piece of sand surrounded by picturesque rocks in Ferragudo. The other is a long sandy shore dotted with lagoons in the east of the region. What do they have in common? They're both among the best beaches in Europe, and they're right here in the Algarve.
The Guardian newspaper's travel writers have shared their insights to compile a list of 40 of the best beaches in Europe. Recognised as the best beach destination in Europe (and the world) on several occasions, it was only natural that Portugal would feature on the list.
Five Portuguese beaches were named some of the 'finest sands on the continent' by the newspaper, and two of them are in the Algarve: Praia dos Caneiros in Ferragudo and Cacela Velha in Vila Real de Santo António.
Located within Lagoa council, Praia dos Caneiros in Ferragudo is "a favourite of the cognoscenti" (it's known to be the beach of choice of Portuguese football manager José Mourinho, among others) "with sparkling, shallow water".
"The beach is backed by the honey-coloured limestone cliffs that run along the whole Algarve coast," says the article, adding that it boasts a "seriously good beach bar [and restaurant], Rei das Praias, perched on stilts and looking on to the Leixão da Gaivota, or Seagull's Rock".
On the other end of the Algarve, to the unspoilt east, is Cacela Velha, considered one of the most beautiful and unvisited in the country. Nestled within the Ria Formosa natural park, "its golden sands stretch for well over a mile", with pools and lagoons with warm water brimming with sea life.
If you're looking for a home close to the sea, why not take a look at our map to find your perfect property? To answer any questions you might have, contact the Algarve Home Sales team.