The majority of the best beaches in Portugal are found in the Algarve according to the online travel review site TripAdvisor.
A new survey from the popular review site found that eight out of the top ten beaches across Portugal were voted as being the best in the Algarve, further reaffirming that the Algarve remains one of the top holiday destinations in Portugal for those who love days spent at the beach.
The top beach in the Algarve according to the survey was voted as being Falésia beach in Albufeira, followed in second place by Praia da Rocha in Portimão and in third place the picturesque cove beach of Praia da Marinha in Lagoa, near to the fishing town of Carvoeiro.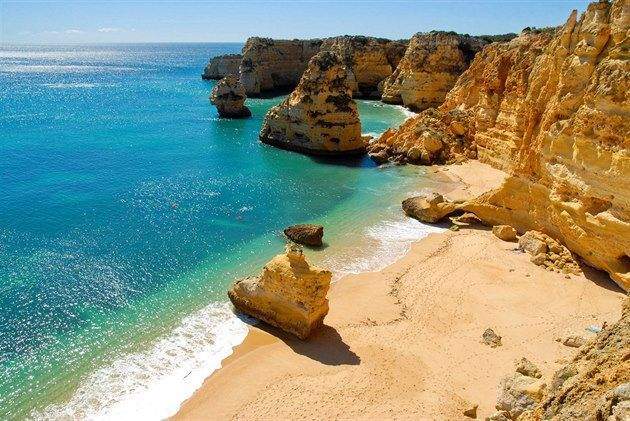 The list of the top ten beaches in Portugal then continued with Camilo beach in Lagos, followed by S. Rafael beach in Albufeira, Odeceixe beach in Aljezur, the enormous Meia Praia in Lagos also in the western Algarve and finally Galé beach in Albufeira was also in the top ten.
The inclusion of three beaches in the Albufeira municipality in the top ten beaches of Portugal was greeted with pride by the local council, with the president of the council, Carlos Silva e Sousa expressing his appreciation of the recognition on a national level.
Outside the Algarve, Guincho beach in Cascais came in fourth place in the list, while the surfing hotspot of Nazaré came in tenth place.
Many of the beaches featured in the top ten list have different elements that make them appealing to visitors, from the fine sands and calm waters of Praia da Rocha, to the huge waves and surfing highlights at Nazaré and the incredible rock formations found at Praia da Marinha.
The varied coastline of the Algarve along the south of Portugal and extending up the west coast of the country means that there are beaches to suit everyone, and all within a short distance.  This has helped the Algarve to be a premier beach holiday destination for decades and seen the region gain a clutch of international awards recognising this.
TripAdvisor is used by an average of 65 million visitors every month and is used by many travellers to find the best hotels, restaurants, beaches and attractions in destinations around the world.