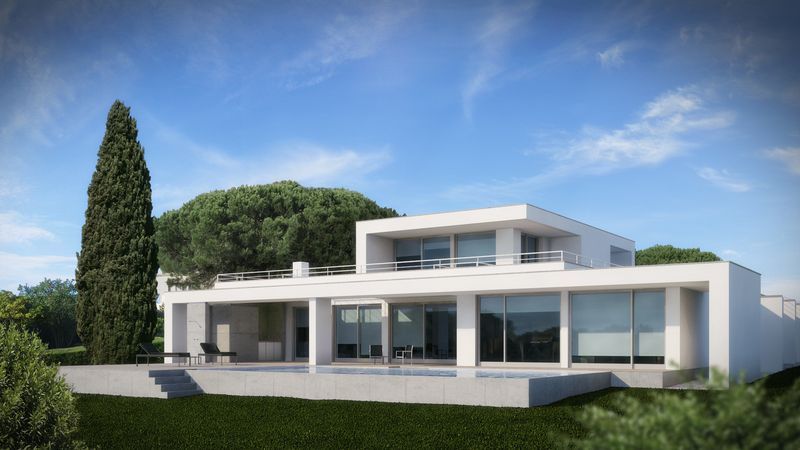 The property market in Portugal has been surprisingly resilient in the past year, given the constraints brought on by the global pandemic. But the luxury segment in particular has proven to be well above the rest.
The opinion comes from Nuno Garcia, managing director of GesConsult, in an interview with i magazine. He argues that, contrary to what was expected, the prices of luxury real estate stabilised with the pandemic, and there has since been increased curiosity in this market.
"During the last decade, Portugal has been positioning itself as a highly attractive and strategic place in the eyes of investors," explains Garcia. And, he adds, it's especially true when it comes to international buyers.
"We are talking about a country that has unique characteristics, with good climate, safety and quality in its infrastructure. When it comes to luxury real estate, buyers identify with what Portugal has to offer. Therefore it's very normal for foreign investors to look for their homes and land for holidays here, to live permanently or simply to monetise their assets."
But why has this market in particular been so resistant to the crisis, considering that many projects were put on hold due to the pandemic? The managing director explains: "It is less volatile and presents a characteristic stability. Those who buy luxury goods hardly stop doing so in times of crisis, because these are people who have great purchasing power."
And while the concept of luxury varies from buyer to buyer, the managing director has no doubt that Portugal is able to meet the most diverse requirements: "Portugal has privileged conditions, in which safety, quality of life, climate and the border with the Atlantic coast stand out. These are differentiating elements that many other countries in Europe do not have."
Browse our portfolio here to find your dream home in the sun. Have a question about buying in Portugal? Read more about the buying process here, or get in touch with the Algarve Home Sales team for a quick chat.