Tourism officials have this week revealed ambitious plans to boost the number of overnight stays in Portugal to 80 million whilst seeing tourism revenue climb to more than double its current amount in the space of just a decade.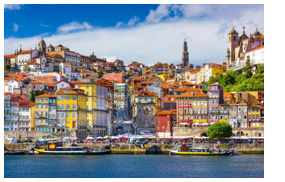 The government is looking to cash in on the current excitement surrounding Portuguese tourism. This comes as yet another accolade was bestowed on the country, with the Boston Globe explaining on Tuesday "why Portugal is this year's hottest destination" and the reasons for "this country suddenly being on everyone's must-visit list."
The glowing praise was followed by reports that have indicated that the plan in Portugal is to secure four percent year-on-year growth in the coming decade, which will see annual overnight stays climb by almost 30 million over the next ten years.
"This will be growth in quality, with revenue growing faster than the number of guests", Economy Minister Manuel Caldeira Cabral was quoted as saying upon revealing the plan, titled Estratégia 2027 or Strategy 2027 (ET27).
The new strategy will hope to see revenue rise to 26 billion euros. Last year the sector had a turnover of €12.7 billion, according to official figures.
According to Lusa News Agency, other targets in the strategy include an increase in the number of overnight stays to 80 million by 2027, from 53.5 million last year.
The aim is also to "achieve the lowest ever rate of seasonality" - which has been described as "the greatest enemy" of job creation in the sector; to "increase the qualifications of tourism professionals", in particular doubling the proportion with specialist secondary and post-secondary training to 60 percent; and to "ensure that tourism generates a positive impact" in the areas in which the activity takes place.
However, industry experts expressed concern at the rapid growth of the sector in some locations, including central Lisbon and Porto, which has resulted in a shortage of rental housing and rising property prices, along with the partial disappearance of local traders.
The ET27 also includes environmental objectives, such as ensuring that more than 90 percent of tourism companies adopt measures for the efficient use of energy and water, and undertake actions to manage waste in an environmentally friendly way.
At the ceremony to present the strategy, the president of Portugal's national tourism board, Luís Araújo, acknowledged that it contained "ambitious targets", but was reported as saying by Lusa they are achievable and that "Portugal has everything it takes to lead the tourism of the future", so long as sector agents work together.
Among strategic assets of tourism in Portugal, Araújo listed its people, cuisine, climate, events, business and lifestyle. He described what he called the country's "authenticity" as "fundamental" to attracting foreign visitors - whether tourists, workers or students.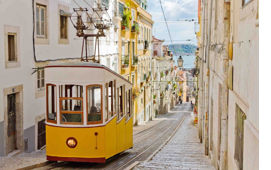 State Secretary for Tourism Ana Mendes Godinho meanwhile told DN/Dinheiro Vivo that "our objective is for tourism to have the potential to generate more value, which we know it has. Last year proved that", she said in reference to 2016 being the best year on record in Portugal in terms of tourism revenue.
"Tourism is fundamental to the economy. It is our main export, representing almost 17 percent of our goods and services exports", Lisbon Tourism Trade Fair organiser Vítor Neto added as it emerged that overnight stays in Portugal's hotels and other tourist accommodation climbed by 12.6 percent in January in relation to 12 months before. 
Vítor Neto believes these numbers will continue to improve in 2017 allowing it to unseat 2016 as the best tourism year on record.
Revenue from sales of lodging and related services in January was up 18 percent year-on-year to 123 million euros.
In related news, it also emerged this week that tourism accounted for a third of new jobs created in 2016. 
According to new figures, restaurants, hotels and travel agents employed 27,000 additional workers last year. 
These sectors currently employ 330,000 people in the country. A number of travel-oriented companies such as Pestana, Pine Cliffs and Vila Galé, are still actively advertising for a host of job openings they expect to exist due to the continued growth of tourism in Portugal.
Article published by The Portugal News (www.theportugalnews.com)