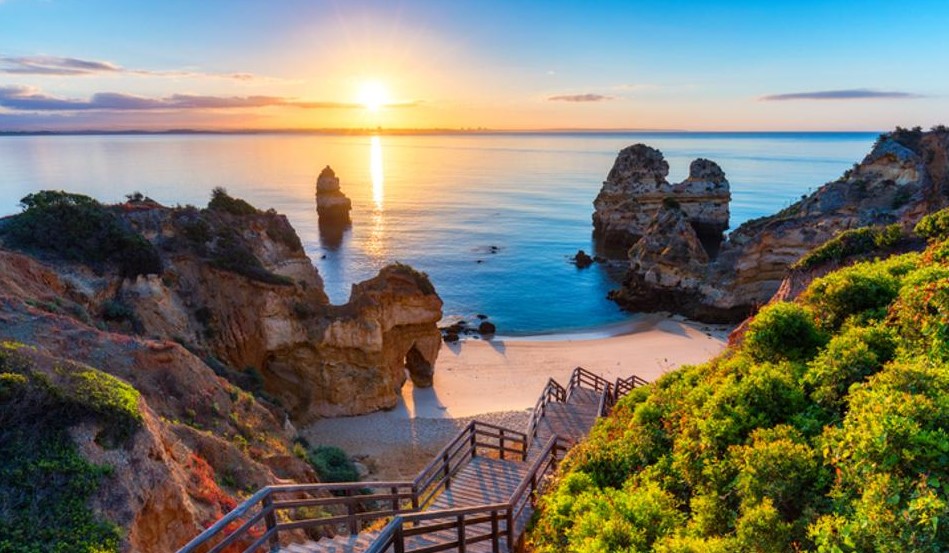 The Algarve is among the most welcoming and attractive places in Europe for new projects and investments, according to the latest ranking of European Best Destinations. Braga and the Azores also made the list.
Led by the organization of the same name, the ranking listed the top European places for American expats to live, invest, retire and create new projects. Among the 20 finalists were three Portuguese destinations: the Algarve, Braga and the Azores.
In its coverage of the rankings, Forbes describes the Algarve as having "one of the lowest population densities in Europe, some of the most beautiful beaches and more than 330 sunny days a year", highlighting its "enviable quality of life".
Investing and working in the Algarve
As well as attracting English, French, German and Italian retirees, the Algarve also draws families, young workers and nomadic surfers (those who surf both the web and the Atlantic waves).
The ranking, which takes into account the several international schools across the region and the active expat community, mentions the areas of São Brás de Alportel, with its hills and sea views, Aljezur, for its nature and better price per square metre, and "active and trendy" Lagos.
For digital nomads or those working remotely, European Best Destinations advises: "Before settling in, if you work online, check the quality of the internet network. Large cities have fibre broadband. For more remote places or close to the sea, you can opt for satellite internet."
Living, investing, retiring
Also making the list was Braga, in the north of Portugal, for its openness to entrepreneurship and general quality of life, and the Azores, for its stunning nature, business incentives and value for money in real estate.
From 120 destinations, the European Best Destinations ranking revealed the top 20 places for American expats to live, invest, retire and create new projects. The criteria included the quality of life, healthcare system, internet connection, proximity to airports with international flights, cost of living and low crime rate.
For more information on buying in the Algarve, whether it is to work, invest or retire, get in touch with the team at Algarve Home Sales here.
image | iStock/Daliu