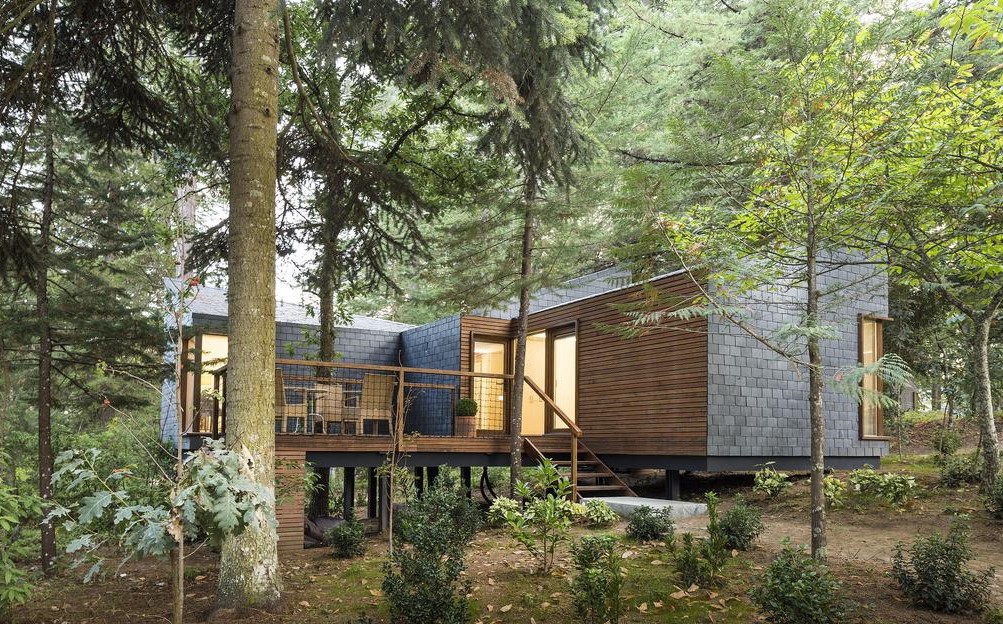 The pandemic has changed the way we live on many levels, and has brought to light different needs, routines and habits. But how are our homes adapting to this new reality, and what should now be non-negotiable?
In a special report, the Portuguese property platform Idealista looks at how the houses of the future will look, greatly influenced by the effects of the global pandemic. So what will housing become in a post-COVID era?
Multifunctional houses and outdoor spaces
The confinement has made many people aware of the importance of our personal space. For this reason, a house has become something of a mixed space that's able to incorporate different functions, whether it's work, rest or leisure. Understandably, outdoor spaces have become a priority, with terraces and balconies now considered 'non-optional'. Another growing solution has been pre-fabricated 'houses', which promise to stretch the home area by a good few square metres and can be converted into an office, guest room or even a gym.
Remote working and home offices
One of the greatest changes of a post-COVID world is flexibility at work, and it looks like it's here to stay. Most houses aren't prepared for this new reality, and many families have had to improve existing spaces to balance their personal and professional lives. Nowadays, houses should have a solution in place for a home office, or at least the potential for one.
Families are now more concerned with health and wellbeing. In particular, Millennials and Generation Z have been opting to move away from the city to the suburbs and to more rural and coastal areas. In its bid to attract more citizens to inland Portugal, the Portuguese government has created a support programme with fiscal benefits for families, companies and investment, as well as for forestry.
'Green', sustainable and 'passive' property
Environmental concerns have now come to the forefront and become a priority for individuals and companies alike. More energy-efficient projects and better-quality builds are no longer a necessity, but a condition of sale. So-called 'green' and outdoor spaces have become the "Holy Grail" of COVID times. Comfort also gains renewed importance, with the German concept of 'Passivhaus' gaining momentum. These houses boast sustainable, eco-friendly materials, cause less waste and provide cleaner air.
For advice on finding your perfect home in these unusual times, get in touch with the Algarve Home Sales team here, or take a look at our portfolio here for some of the best options on the market.
Image courtesy of Pedras Salgadas