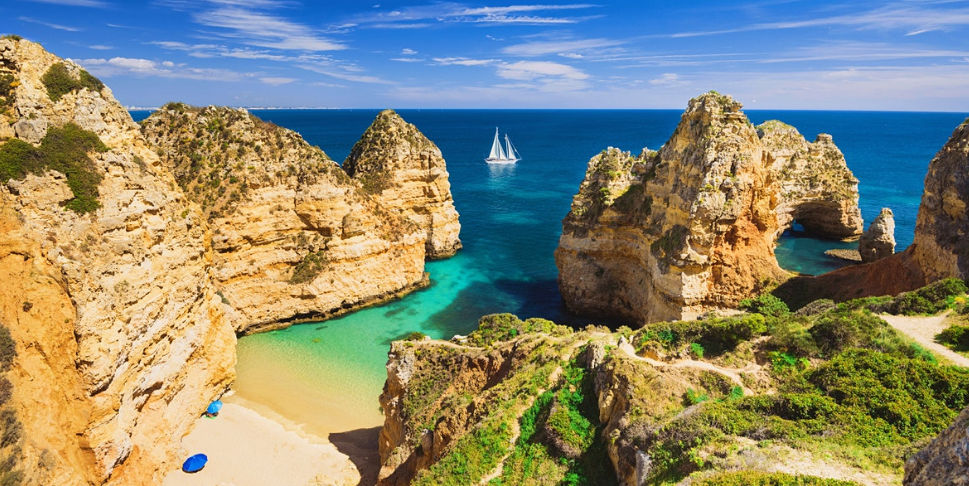 Portugal's hotels are ready to welcome tourists, although it is not clear when this will happen. The Algarve region, which is highly sought after by tourists for its beautiful beaches, great golf courses and relatively low prices, already has more than a third of its hotels open.
In fact, it is expected that 75% of hotels in the region will open their doors in June. João Fernandes, president of the Algarve Tourism board, reinforced this fact, pointing out that "nothing will prevent a tourist from enjoying a beautiful sunny day on the beach, as long as the stipulated safety rules are followed".
Restaurants opened their doors on May 18th, at 50% capacity and in accordance with the rules set out by the national Directorate-General for Health, while the beaches will be open to the general public from early June (also with specific rules). Water parks will open in June and July.
At Faro airport in the Algarve, disembarking passengers will have their temperatures taken, there will be hand-washing facilities at all points of the terminals, the use of a mask will be recommended, social distance measures will be imposed and the counters will have acrylic separators, for everyone's safety.
Considered one of the safest destinations in southern Europe, the Algarve has been working to implement measures that mitigate the impact of COVID-19, ensuring that both residents and tourists will be able to enjoy the summer as safely as possible. It remains uncertain when flights to the country will resume.
For more information, please contact the team at Algarve Home Sales here.