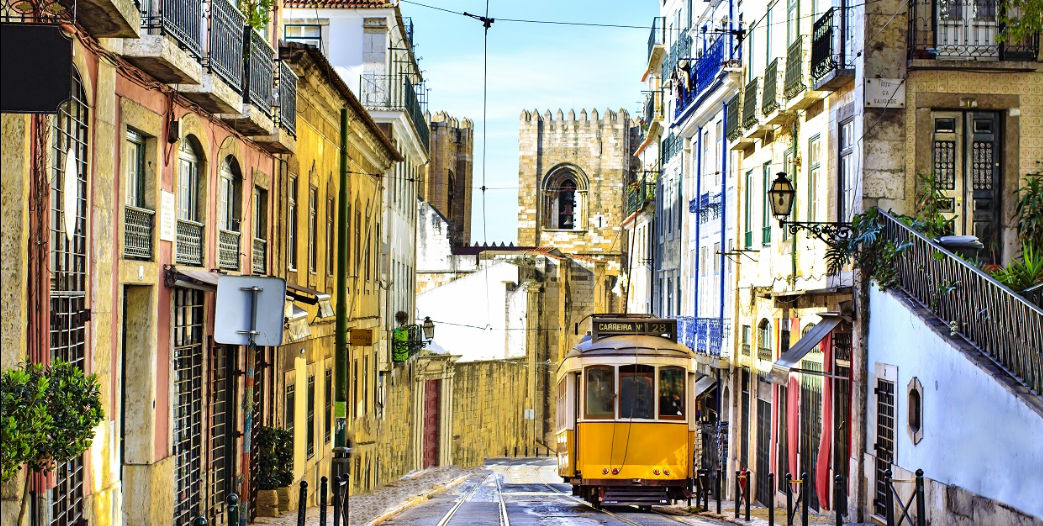 Lisbon is the European Green Capital in 2020 and, according to the city's mayor, the objective is to improve the quality of life of cities.
Lisbon's status as European Green Capital 2020 is to be used "above all "to "do more" to improve the quality of life in cities, Lisbon's mayor Fernando Medina, announced.
"This award is not intended to reward the achievements we have achieved," Fernando Medina stressed. "It is intended to be used in order to do more. To do more to win this battle of climate change together, to do more by improving the quality of life in cities, … more in the area of green parks, water, sustainable transport."
The mayor was speaking to reporters after the opening ceremony of an exhibition to mark the start of Lisbon's term as the European Green Capital 2020. Official ceremonies later took place in Lisbon's Eduardo VII Park and at the Carlos Lopes Pavilion, attended by Portugal's president and prime minister and the United Nations secretary-general, António Guterres, who is a former prime minister of Portugal.
Fernando Medina said that the municipality knows what it needs to do "in terms of climate action and environmental sustainability" which, in his view, should be "a priority for cities" around the world.
"While it's true that we're not going to win the battle of climate change here in Lisbon, we have a clear awareness that we have to do our part," he added.
The mayor also said that "what fundamentally motivated the award" was the municipality's commitment to "concrete actions … all contributing to environmental sustainability".
He cited the planting of 20,000 trees in four locations in the city on Sunday, work on a new park at Praça de Espanha, which starts on Monday, together with the renovation of the fleet of buses operated by Carris, which includes electric vehicles, and also "the new zero-carbon-emission homes that are under construction."
Asked about how much spending had been earmarked for the Green Capital initiative, Medina said it was not possible to advise as there are "thousands of actions that are ongoing or are planned" to be executed throughout this year and also in 2021 "in a very large collective effort, divided among multiple agents and multiple institutions".