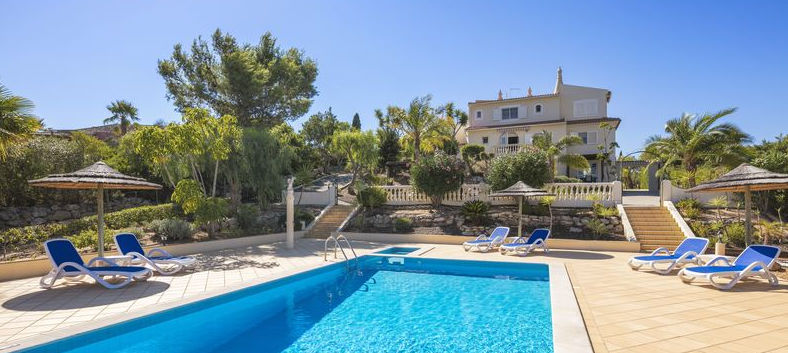 So far, 2019 has been the best year for the property market in the Algarve since the recession, according to figures released by the databank "Confidencial Imobiliário". Despite fears brought on by cooling European economies and the likes of Brexit, 6,417 properties were purchased in the first half of the year, totalling almost €1 billion.
Among apartments and villas, both old and new, there was a 1% increase in sales compared to last year. The French have now dethroned the British as the main buyers in the Algarve, although, even despite concerns of Brexit, the British buyers' market also increased 3.5%.
"With the new reality of the French market in the Algarve, who like to buy houses to renovate, the region's hills and countryside now carry a weight of 5 to 10% in sales here. Inland areas that were unpopulated are seeing enormous growth, such as the villages of Salir, Alte and Querença," Reinaldo Teixeira, vice-president of the real estates association APEMIP, told Expresso newspaper.
Coastal locations, however, are still the most popular. Central Algarve remains the most sought-after area for buyers, although there has also been growth in areas such as Olhão and Tavira in the East, and Carvoeiro and Lagos in the West.
International buyers
According to the Immigration and Borders Service (SEF), the number of French residents in the Algarve shot up to over 5,000 last year, an increase of 25.2%. But they're not the only ones flocking to the region.
From Italians, Swiss and Belgians to Americans and South Africans, the most varied nationalities are purchasing homes in the Algarve, citing security, climate, golf and feeling welcomed as the main reasons for their choice.
Buyers continue to invest in the Algarve due to low interest rates, say experts, making it an appealing choice for those who are looking for a valuable asset whilst also enjoying all the benefits of a holiday home in the Algarve.
If you are looking to buy a property in the Algarve, please click here for more information.