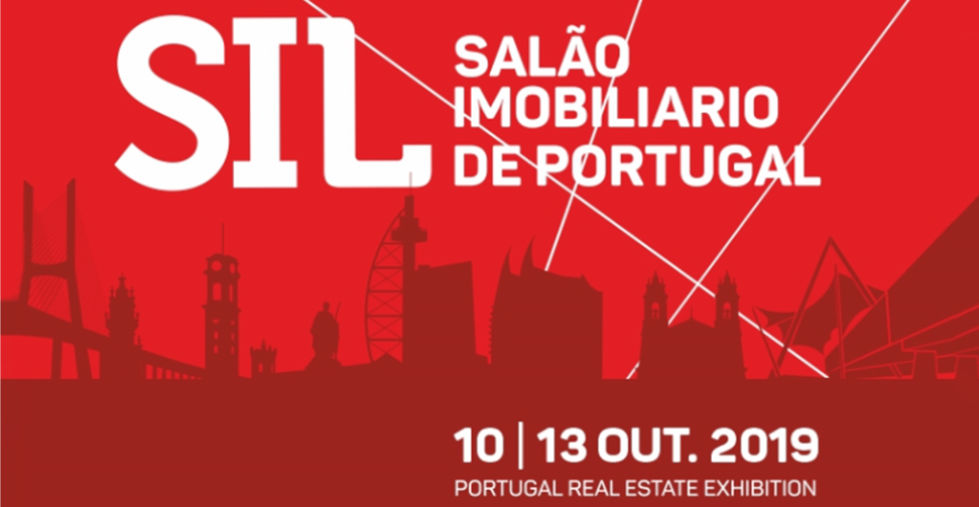 The premiere real estate exhibition in Portugal, the Salão de Imobiliária de Portugal (SIL), returns to Lisbon between 10 and 13 October for four days of exhibition opportunities, conferences and networking.
In its 22nd edition, hundreds of exhibitors will be present at FIL – Feira Internacional de Lisboa, covering an area of over 20,000sqm across two pavilions. The event will welcome industry experts, along with national and international developers, investors, entrepreneurs, technicians, public entities and various service providers, and of course potential buyers.

As well as project presentations and insightful talks from industry leaders about the latest trends, the SIL programme also features the event 'I Choose Portugal'. Visitors will get the chance to hear from prominent international figures about their reasons for choosing Portugal as their home.

In addition, there will be an area called 'Luxury SIL', where several prestigious brands from a wide range of sectors, including cars, watches, drinks and fashion, will be represented.

New image and dynamic

Aiming to surpass attendance figures of previous years, SIL 2019 has a more modern image, to demonstrate that the real estate market is focused on the digital world, new trends and a more global future.

"We cannot forget that, in 2019, Lisbon was considered the best city for real estate investment in Europe, in the annual study undertaken by PwC and ULI 'Emerging Trends in Real Estate Europe 2019'. Market niches are flourishing, as is the diversity of investment," says Sandra Bértolo Fragoso, manager of SIL.

Industry excellence

Portugal's largest property fair will also award the best players in the industry. The SIL Real Estate Awards recognises excellence in the field by distinguishing the projects, companies and professionals that most stood out in 2019.

The awards will highlight projects in the areas of Sustainable Construction and Energy Efficiency; the Best Real Estate Development in the categories of Trade, Services and Logistics, Housing and Tourism; and Urban Rehabilitation in the categories of Housing, Tourism, Public Spaces, Offices, and Commerce and Services. The ceremony will also award prizes for SIL Personality and Excellence.

Organised by the AIP Foundation, SIL will be open to industry professionals on the first two days and to the general public at the weekend. For more information, please visit the SIL website.
For more information about buying a property in Portugal, get in touch with the Algarve Home Sales team here.