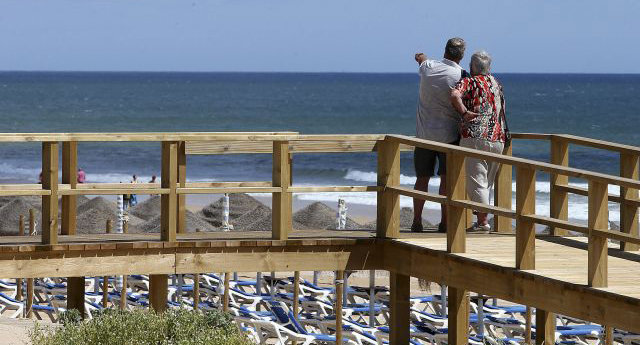 Portugal has been voted as one of the top ten countries in the world when it comes to making friends, according to a survey by Expat Insider, conducted by InterNations.
Some 18,000 people responded to the survey with only 57% of those answering saying that they find it easy to make friends while living in a foreign country.
Portugal also bucked the overall trend of 45% of people saying that it is hard to make friends with the locals.
At the top of the list Mexico was found to be the best country in the world for making new friends, followed then by Bahrain, Serbia, Costa Rica, Ecuador, Uganda, Colombia, Taiwan, Israel and Portugal. This puts Portugal as the number one country in Europe for making friends as an expat.
According to The Portugal News, at the other end of the scale, expats in Kuwait (68th out of 68 countries), Sweden, Denmark, Switzerland, Saudi Arabia, Germany, Norway, Finland, Austria, and Estonia (59th) find it hardest to make friends in their respective host countries. Similarly, those living in nine out of these countries are also below-average happy with their life in general — only expats in Estonia exceed the global average.
The friendly feeling in Portugal extends to the culture with 82% of foreign residents saying that they feel at home in the country, a massive 22% higher than the global average of 60%.
It is thought that the welcoming nature of the Portuguese could easily be an influencing factor in the positivity reflected in the survey with 87% of those questioned saying that they find the attitude towards foreign residents to be friendly and 52% saying that the local attitude could not be any friendlier.
In contrast to the positive results seen in Portugal, over the past five years of the Expat Insider survey, Norway (62nd in 2018), Saudi Arabia (64th), Switzerland (65th), Denmark (66th), Sweden (67th), and Kuwait (68th) have always ranked among the ten worst countries for finding friends as an expat. In addition to these countries, Estonia (59th), Austria (60th), Finland (61st), and Germany (63rd) fall at the bottom of the list in the latest survey.