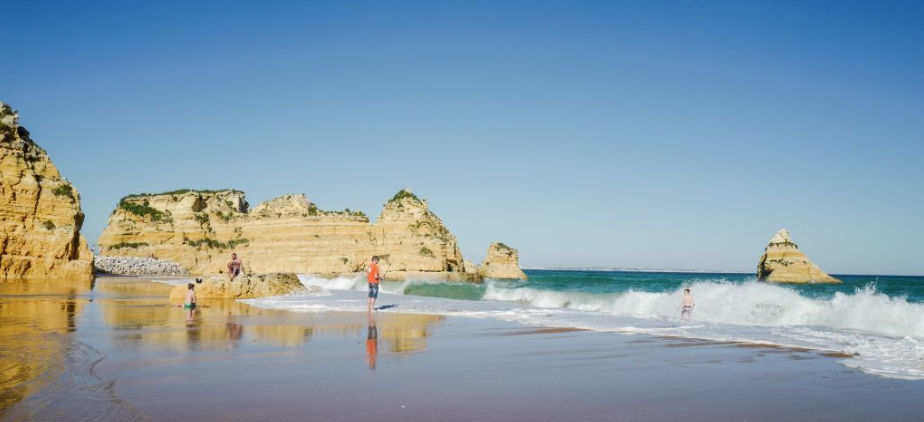 Whilst the Brexit situation remains unsolved, the Portuguese tourism board are reaching out to British tourists with a recently launched  "Brelcome" campaign, aimed at easing worries about travelling to the country following all Brexit decisions.
Already the Portuguese government has pledged additional staff at airports throughout the country to help with any problems that may occur once the United Kingdom leaves the European Union, with extra priority lanes for travellers from the UK have been promised.
This latest campaign from Portugal shows the continued dedication of the country to help make Portugal and the Algarve an easy and accessible destination for the millions of British tourists who come to the country every year.
"Sometimes life plays little tricks and brings some changes," reads the press release on the Visit Portugal website. "But you are part of our history… no border will separate us." 
The press release goes on to state that Britain is "part of our history" and promises that the country will "continue to welcome British travellers no matter what happens".
"Your sense of humour and zest for life will forever remain on the sand of our beaches, on our golf courses, in our wine cellars and our music festivals," reads the campaign's website. "Brexit may be the word, but from us you will always be hearing Brelcome." 
Portugal has already produced online guidance for British travellers visiting in the event of a no-deal Brexit. Guaranteed measures announced in January include visa-free travel for trips under 90 days, dedicated passport lanes for UK flights and use of the Portuguese national health service. It is also offering mutual recognition of driving licences, and "simplified requirements" for British pets.

Antonio Padeira, director of the Portuguese Tourist Office, told the newspaper i: "Whatever the outcome, whatever happens, we wish to convey a positive message that British people are very 'Brelcome' to come to Portugal for their holidays."