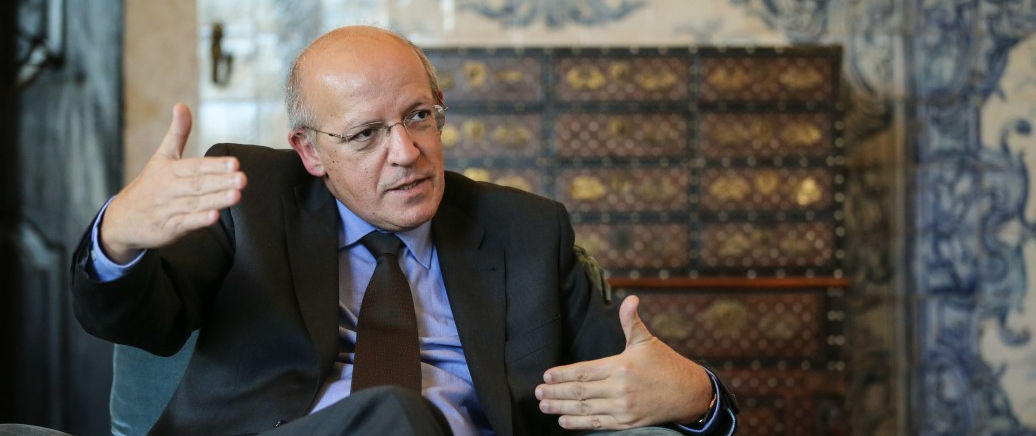 Portugal is ready to accept a postponement of the UK's formal departure from the European Union, its minister of foreign affairs, Augusto Santos Silva, has said.
Augusto Santos Silva was speaking at the presentation of a scholarship for Portuguese-speaking researchers at the Lisbon headquarters of the Community of Portuguese-Language Countries (CPLP), and announced that accepting the postponement of UK-s departure from the EU is the position backed by the government and by Portugal's president, Marcelo Rebelo de Sousa.
"We do not yet know the decision of the British authorities, but the prime minister has already had the opportunity to say and so have I that Portugal will welcome any request to postpone the date of departure made by the British authorities," Santos Silva said, noting that the president had also taken this line.
The minister had been asked by journalists to comment on the strategy adopted on Wednesday by the UK parliament.
The UK government was able to gain approval, without opposition, for a strategy for negotiating the country's departure from the European Union, after it gave an assurance that deputies will get the chance to postpone Brexit if no withdrawal deal is reached.
The government had presented to parliament its plan to continue negotiations with the European Commission to allow the UK to leave the EU with an agreement, promising to put such an agreement to parliament no later than 12 March.
At the same time, if no deal can be reached by then, the government has pledged to ask members to vote on whether they authorise leaving the EU without a deal or, rather, choose to ask the EU to extend the negotiations beyond 29 March.
The move was intended to head off a proposal from Labour's Yvette Cooper aimed at ruling out a no deal. She nevertheless tabled her amendment asking that the government's commitments be corroborated. The proposal, which had government support, was passed with 502 votes in favour and 20 against.