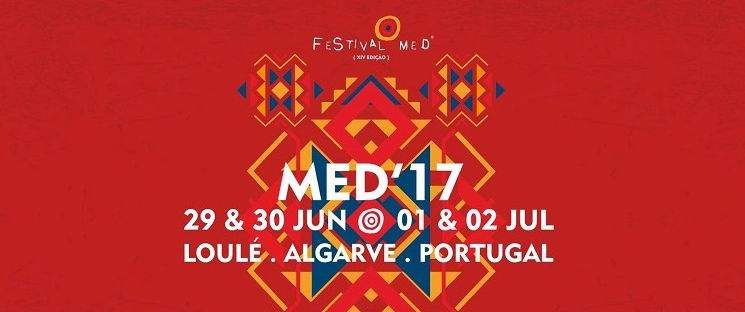 As we move towards the summer the Algarve is coming alive with cultural events and entertainment throughout June.
During June there will be more than 200 different events in the Algarve, all designed to appeal to residents and visitors of all ages and interests.
Some of the highlights on the entertainment calendar for the month include the latest edition of Festival MED being held in Loulé and Black and White night returning to the streets of Carvoeiro.
Among the more than two dozen musical events in June which "invite you to leave your home or hotel this month to mark the arrival of summer and the beginning of the high season" according to the Algarve tourism board, one of the most popular is Festival MED which this year is being held in the historical centre of Loulé between June 29 and July 2.
Recognised as the "Best Medium Sized Festival in the Iberian Peninsula" at the Iberian Festival Awards and included in the itinerary of the World Music Festivals of Europe, Festival MED will feature more than 250 musicians,  and 55 bands representing 21 different nationalities with more the 75 hours of music across 9 stages.
Already confirmed for the festival are singers Ana Moura, Teté Alhinho, Rachid Taha, Rodrigo Leão and Lura but to see a full list of all the artists visit festivalmed.pt
If you can't make the festival then look out for other top musical performances from Brazilian sensation Elza Soares on June 3 at the Teatro das Figuras in Faro, The Gift performing in São Brás de Alportel on June 1 and Dulce Pontes on June 16 in Albufeira.
The Carvoeiro black and White party is the first bug event of the summer in the region and will be coming to the streets of Carvoeiro on June 17 with DJs, street performers, live music, dancers and thousands of people all keen to be involved in the event which has become a highlight on the calendar for the region.
For those who prefer to celebrate the traditions of Portugal the Popular Saints marches return in June in honour of Saint Peter and Saint John.
The best known Popular Saints marches are held in Quarteira but there are also parades held in Portimão, Olhos d´Água, Faro and Tavira.
Find out all that is happening in the Algarve during June and plan your month of culture and entertainment in the region by visiting the official Algarve tourism site at visitalgarve.pt