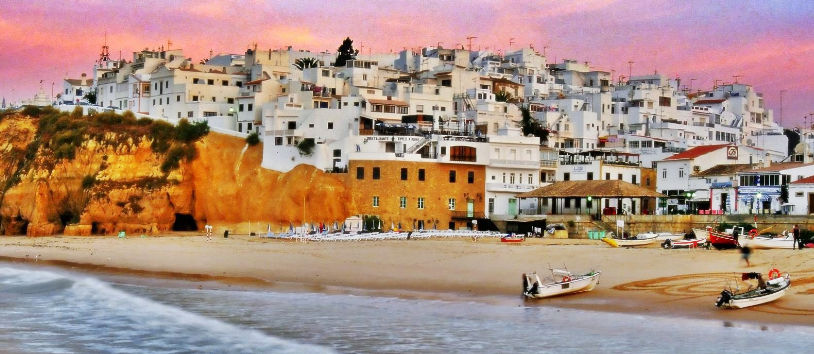 The Algarve has a reputation for being a summer destination, however tourism seasonality is an issue which has been a long term problem in the region but now new initiatives appear to be tackling the problem head on.
Despite warm weather throughout the year, the majority of visitors to the region choose to come during the busiest summer months, this has led to a constant problem regarding maintaining employment levels and occupancy levels in the region.  Over recent years the government and tourism boards, alongside those within the tourism industry, have been working to encourage visitors to come to the Algarve for a holiday at any time of the year and their efforts appear now to be paying off.
According to a report by the regional newspaper Sul Informação, between January and May 2017 there was a 20% increase in the number of passengers at Faro Airport which directly translated into more tourists on the streets of the Algarve and more overnight stays in the region.
The director of Faro Airport, Alberto Mota Borges, said the increase in passengers came as a result of increased destinations flying to the Algarve during the low season to meet the growing demand of visitors.
While Faro Airport has been busy during the low season this year, so too have hotels in the Algarve with figures from the Association of Hotels and Tourism Businesses of the Algarve (AHETA) finding that the average occupancy per room in the Algarve rose by 4.4% in May in comparison to the same period in 2016 – with a total of 73% occupancy in the Algarve.
The figures from AHETA also showed that January 2017 had the best occupancy rates for the month since 2001 and demonstrated year on year growth of 9.6%, while the month of February was the best ion 10 years with growth at 5.8%.
The impressive numbers for 2017 are made even more noteworthy when taking into account that 2016 was a record year for tourism in the Algarve, with this year now looking like outstripping this high.
The Secretary of State for Tourism, Ana Mendes Godinho, told the newspaper: "We are currently growing at around 11% in the number of tourist when compared to 2016, which was our record year.  We have also seen revenue grow at 20% which demonstrates that not only are more people coming to the Algarve but they are also spending more while here".
She added. "We have placed a lot of faith in guaranteeing air access to the Algarve throughout the year and this is now bearing fruit and our focus remains on growing tourism outside the traditional high season".