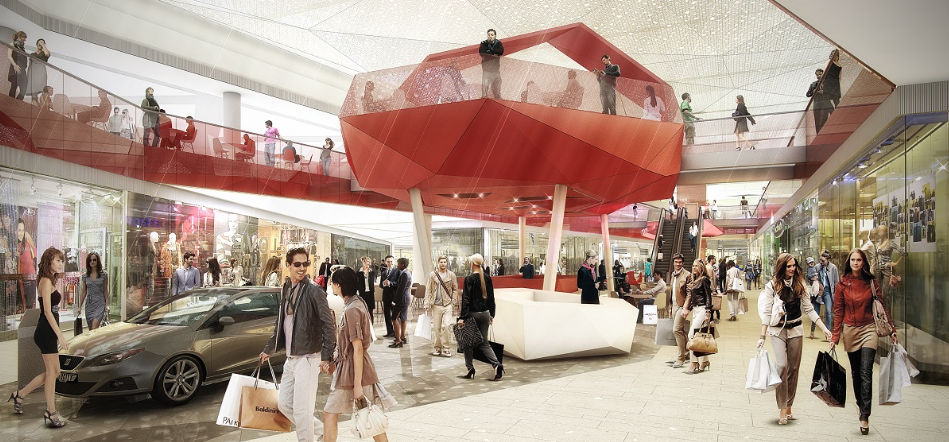 Mar Shopping in Loulé will open its doors to the public on 26 October. At least that is the pledge from the venue which had forced to push back its opening date by a month.
With work well underway to ensure no further delays, the unit's general manager this week estimated that Mar Shopping can look forward to welcoming nine million visitors in the coming 12 months.
Questioned about progress at the shopping centre, Herman Gewert admitted that some work still needed doing, but said workers were working all hours to ensure that the infrastructure was functional on its inaugural day.
Mar Shopping is one of three distinct, but interconnected units at the site, and follows the opening of the IKEA furniture store earlier this year.
A designer outlet is set to follow with its scheduled opening expected to occur before the festive season.
Mr Gewert also lamented the lack of human resources in the Algarve, and said that a third job fair was to be staged in a bid to find staff for the centre and its 110 stores and restaurant units.
He added that it had also been complicated to find workers to assist in the construction of the unit, but said the delay in the centre's opening was largely due to safety and security equipment not arriving on time.
While the required material is still "on its way", Mr. Gewert remained confident that the unit will open in just under two weeks from now.
Estimates are that between "70 to 80" of the 85 stores will open on 26 October, while the work on the remaining 25 bars and restaurants should be ready to welcome visitors on the opening day.
With an investment of 200 million euros, Mar Shopping will cover 8,000 square metres and boasts a series of leisure activities for young and old, including a play centre for 3 to 12 year olds and relaxation areas for tired shoppers.
The centre also has a strong environmental component, while latest technology advances are visible across the centre, with the five movie theatres also fitted with state-of-the-art features.
Mar Shopping will also have the largest Primark in the region, the first Starbucks in the Algarve and also a "top dining experience", details of which remain a secret until 26 October.