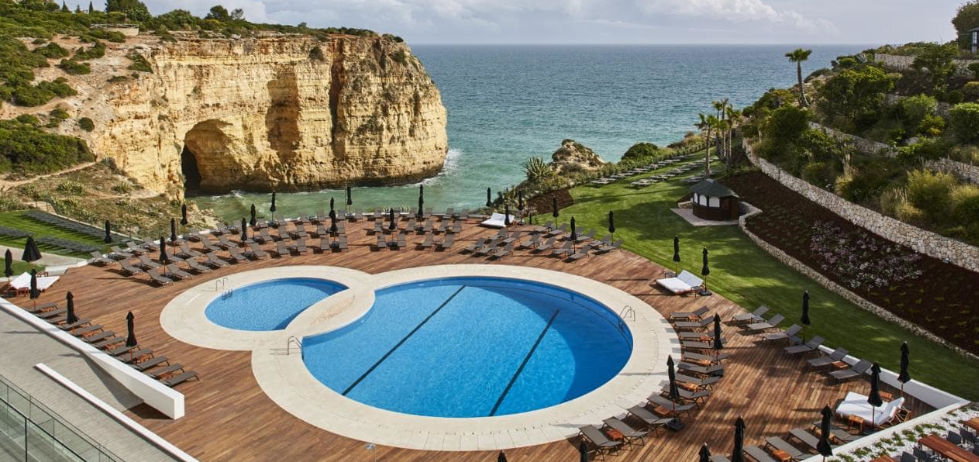 Occupancy rates in the Algarve during the month of September 2017 were up by more than two percentage points with average rates hitting 89%.
Hotel and tourist accommodation rates across the Algarve were up in comparison to the previous year and demonstrate the continued popularity of the region for both national and international visitors.
The weather in the Algarve during September was hot and dry and similar to the Summer months of June, July and August.  The good weather, combined with favourable accommodation rates and bad weather in other parts of Northern Europe are all thought to have helped to contribute to the very high occupancy levels in the Algarve over September.
Traditionally, September is the month that sees families returning home and golfers and older visitors then coming to the region.  This profile however appears to be altering and helping to extend the summer period well into September and beyond.
The figures from the Algarve Association of Hotels and Tourism (AHP), found that the eastern Algarve, including Tavira, had the highest occupancy levels in September at 93%, followed by the western Algarve, including Lagos, at 91% and the central region, including Carvoeiro and Albufeira, was at 90%.
The increase in demand appears to have seen prices rise to meet this with average room prices in September up by 12% from 99 euros up to 111 euros.  Holiday makers looking to bag a bargain in the Algarve are advised to book early to make the most of the best prices.
The Algarve boasts some 300 days a year of sunshine making it an ideal destination at any time of the year and a great place for those looking for winter sunshine.  Regular flights from across Europe run 12 months a year to Faro airport and there is a broad agenda of events and activities for all ages to enjoy at any time of the year.